Company Profile
About > Company Profile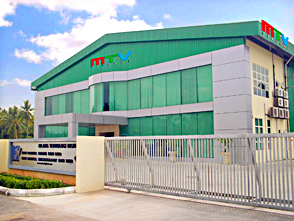 MTV Digital Technology Sdn Bhd (MTVD) established in 1997 as an OEM manufacturer of household electrical appliance such as DVD players, refrigerators and air conditioner in Jalan Rantau Panjang, Klang. In year 2002, MTV Digital recognized and seized the business potential in manufacturing television sets as we could foresee robust growth in demand over the coming years.
Since then, Television is no longer a luxury item instead of necessity item because everyone can own one. Now, production facilities are located in Telok Gong, Port Klang in a massive land of approximately 150,000 square feet, which is the largest Electronic manufacturer in the area. We have more than 50 loyal customers included Overseas and Malaysia Top Brand customer.
We have since evolved into one of the largest OEM TV manufacturer in Malaysia. We have more than 50 people, which are sub contractor to do after sales service throughout Malaysia. In year 2007, we knew that globalization is a key to success; therefore we have one of the top electronic manufacturer's key person to join our group future expansion.
Since then, our product has penetrated markets in South East Asia, Middle East and other countries around the world.